For my last assignment, I really wanted to explore the world of photography. This is assignment is something I looked forward to, and now i get to showcase some amazing photos and a specific style. I have looked all over to find the origin of this style of photography and it seems to come back to a fellow names Carl Weese; A photographer from the 90's who became a influential for many upcoming followers. Bokeh, is the style of photography and it comes from the japanese word 'boke' which mean blur or haze. The best way to describe these photos is, the subject is the centre and in clear focus, when the background is blurred out. This is usually shot with a shallow depth of field, but the same effect can be shown in post production. Upon more research it seems like Mike Johnston was a massive influential for this style. Way back in 97, when is was in about grade four, he commissioned three papers on the topic. It was Mike Johnston himself who actually altered the spelling of the word. There are many photographers who set the trends, but the main influential in my opinion is Mike Johnston. He exposed the world to this kind of photography, and has it paid off. With all the advances in technology and the ability of post production, its hard to tell what images are not edited. 
When it comes to the images I chose, I really thought about what photos stuck out to me the most, images that moved me right away, or made me think. I am a sucker for things that look good, or even composition techniques. 
The first image I chose, was a photo the lay parallel to what Bokeh photography is. Shot by Jena Rose, "Thirsty for Bokeh" was a image that just oozed out textbook Bokeh. The image is all captured in camera, and the seems to be little to no post production. Jena used rule of thirds very well here, and the balance of color is not over saturated. Now what makes this similar to early Bokeh work is basically the set up. One image to focus on with a very shallow depth of field. This photo came out remarkably well, and doing some research online, it has been featured and even pined on Pinterest.
http://jenipho.deviantart.com/art/Thirsty-For-Bokeh-137755007?q=1&qo=1
Just like the first image, this second one follows the same principles.  This shot is extremely well lit, and the subject is able to pop right off the screen. I never thought cardboard boxes could look so cute. There is not much add to this image, I really just wanted to showcase it to the world. 
http://www.flickr.com/photos/jnap/4386154663/in/photostream
Beside his creative online name, Mr. Moog aka Lee, has a very creative Bokeh shot that  really took me surprise. I am still wondering how he did this. It really boggles my mind. Now since he a professional photo retoucher for a modeling agency in the UK, i want to say it could have been some post production work… regardless the photo came out amazing. 
http://www.flickr.com/photos/moogy/3024953945/
This image did stand out to me, mainly because, the focus of this picture is out of focus and is the main subject of the image. I could not find any information on the photographer, however it seems like this shot was more of a freestyle. There are no specific composition techniques, nor is the an in focus subject. Never the less, this image came out beautiful, it really shows how spherical lights can look magical. 
http://www.flickr.com/photos/moonjuice/2074479547
I think i have a thing for cups… this last image is the first Bokeh photo i ever laid my eyes on. Again it is a cup with the blurry lights in the background, however, the way the photo was composed shows the photographer took his time. This shot has been featured on many "Amazing Bokeh" blogs, and will always be one of my favorites. This photograph shows everything right with photography and creativity. 
http://krawat93.deviantart.com/art/Fallen-cup-114117368
Now you might think, how did people like Mike Johnston influence and impact these photographers. And my opinion is, that he did not. Well not directly, he brought forward this new concept and photography style, and what these creatives did was just experiment and take photos. Directly, I doubt there was any impact, however, indirectly each one of these photographers attempted to take a shot in the Bokeh style, and they all came out well. These artists, influence each other by just taking these shots and posting them online for the world to see. 
Andre Kertsz was a Hungarian photographer who changed the photography world in many way, with composition techniques and photo essays
Henri Cartier-Bresson was a French photographer who was considered to be the father or modern photojournalism. Henri also helped develop "street photography", influencing many photographers who followed.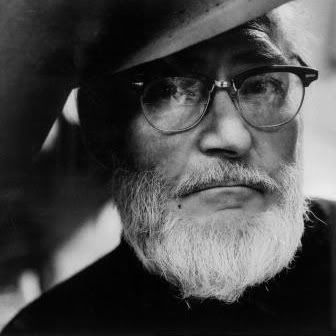 Eugene Smith was an American World War II photojournalist who refused to compromise professional standards and showed the world his brutally vivid war photos. 
Sebastiao Salgado is a Brazilian social documentary photographer and photojournalist. A highly recognized world photographer, whom has been awarded many time for his accomplishments.
What are the main differences and similarities?
With all photographers there are many similarities, they all used cameras… and had fingers to press the shutter button… thats about it. However, with these specific photographers what I noticed was how their images told stories, they were able to move someone, evoke some emotion, even showcase raw emotions. The story was the most important, it did not need to be accurate, often allowing the viewers mind to go wild. When it came to limits, there were none, these photographers would often shoot anything around them, and later in the darkroom dispose of photos that they deemed we not great.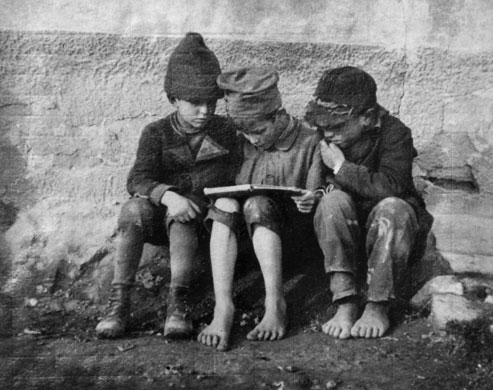 By:Andre Kertsz
By:Sebastiao Salgado
With similarities, there comes many differences. The main differences I found were Kertesz and Cartier-Bresson we strict oh how they edited their photos. The rule was simple to them, the didn't edit them at all. Where as Smith and Sebastiao would offer edit their photos in post production for lighting and different exposure settings. 
By:Eugene Smith
What's the better journalistic approach?
In my opinion, since Smith and Sebastiao would take more time to perfect their images, the would be a better approach. In regards to the NPPA code of ethics regarding photo manipulation, Smith and Sebastiao would be looked down upon. Though this made their images look better it took away the real raw emotion form the images and sometimes altered the story of the photos. 
By:Henri Cartier-Bresson
When it comes to journalism, the readers and viewers want the truth. Unbiased, true stories. Kertesz and Cartier-Bresson stayed true to the NPPA code of ethics therefore in my opinion had better journalistic approaches. 
Art Photo #1
Source: http://media.techeblog.com/elephant//ul/50387-450x-a_4.jpg
Art Photo #2
Source: http://www.andric.biz/#/folio
Press Photo #1 
Source:http://www.worldpressphoto.org/photo/2012-remi-ochlik-gns1-al?gallery=2634
Title: Battle For Lybia
Press Photo # 2 
Source: http://www.worldpressphoto.org/photo/2011kemaljufripns2-al?gallery=890
Title: Wrath Of The Fire Mountian
BobbyP… What is the main differences and similarities between art and press photography?
When it comes to photography, there is a very distinct line between art and press photography. Both an art form in their own ways, press photography is more journalism; a way to capture news and tell stories. Press photos are raw images in their unedited form, free from any photo manipulation. Press photographers have a strict code of ethics that they must abide by in order to remain credible. Both art and press photography have the ability to evoke some kind of emotion, this is their one main similarity. Art photography consists of anything in the photographer's imagination; often shots are planned unlike press photos. These shots are taken with a creative and artistic perspective, in some cases, heavily manipulated. The code of ethics for an art photographer does not give strict guidelines to what is acceptable; it is more of a guideline for maintaining positive business practices.
Is it ethical and acceptable to alter art photographs? Why? Why not?
Altering photos is just one of the steps used by some photographers. Photoshop and Aperture are just one of the tools used, just like a DSLR, these programs can truly help the artist produce the art piece they were dreaming of. Artists are full of creativity and are willing to push their skill to the limits, from minimalistic artwork to completely manipulated photos, all levels of editing are completely acceptable. Much like music producer, video compositor, or even a painter, editing and manipulating their art is a part of the process that should not be overlooked.
Is it ethical and acceptable to alter press photographs? Why? Why not?
Altering press photos in unacceptable. Press photos are a piece of journalism that has the ability to form the opinions of many viewers. There are very strict guidelines set in place to make sure that the photos are unbiased and display the correct emotion. Depending on the reach of the photo, many viewers can be manipulated in to believe a false truth. The code of ethics must be followed and mentions, "[e]diting should maintain the integrity of the photographic images' content and context. Do not manipulate images or add or alter sound in any way that can mislead viewers or misrepresent subjects." When it comes to editing, the only feature of a photo that a press photographer may edit is, color and exposure. 
References:
http://www.photography-schools.com/photojournalismhistory.htm
http://nppa.org/professional_development/business_practices/ethics.html
http://www.capic.org/code-of-ethics-for-professional-photographers-and-illustrators
BobbyP…..What's the role of photo journalism? Are there rules that photojournalists should follow? Why? Why not? 
Photojournalism to was just a collaboration of images. I never thought much about it, my belief was that if you were a photographer, you could be a photojournalist. Upon research, its more to tell a story with images. The images usually have meaning and are relative to the topic that is being discussed. For example, there would not be a picture of a cute dog playing in the backyard, in a photo essay about 9/11, that would be considered out of context, and I would honestly question the photojournalist credibility. I believe the role of photojournalism is to bring forward a concept or idea through images. They must be true stories and the journalist must have a unbiassed and fair opinion. Their are always rules and regulations the one should follow in any line of work, but there are always many unwritten rules. With photojournalism, you would always want to get the permission of the person that is being photographed. Some people may have concerns or might like to be shot in a specific way. One thing the journalist should keep in mind is the reader. Shooting war photos for adults can be different from shooting war photos that children may see. Though there is post production editing and manipulation, this is where the ethics of photojournalism come in. There are official NPPA (National Press Photographers Association) code of ethics and rules, and they can be found at http://www.nppa.org/professional_development/business_practices/ethics.html. My opinion is, if you think you shouldn't do it, it probably is a good idea not to. 
BobbyP….Is the ethics of taking journalistic photos different than the ethics of writing a news story?
In both instances you are in communicating a real story, therefore the validity of the piece would have to follow the same code of ethics. Photojournalists accompany their images with statements, those would fall under the same scrutiny as a written piece. 
BobbyP….. What's the impact of altering press photographs? Should they be edited (at all) in postproduction?
Altering a photo can be seen in many ways, there can be editing to full manipulation. The NPPA code of ethics explicitly states, "[d]o not manipulate images or add or alter sound in any way that can mislead viewers or misrepresent subjects." Manipulation is strictly forbidden and can possibly sway the viewer opinion. Any post-production work should focus only on color correction and or exposure problems. However, bags under eyes, stains on clothing, and even, unsettling background images must stay. In addition, using artist filters (sorry instagrammers) to add a dramatic effect are against the NPPA rules. 
This is what happens when you are caught manipulating photos.
http://www.sacbee.com/2012/02/01/4232790/setting-it-straight-photo-manipulated.html